Our leaders
Creative thinkers, technically trained
Our work is infinite; opportunity itself is always growing.
Igor Tulchinsky, Founder, Chairman, CEO and Head of Research
Igor is the Founder, Chairman, CEO and Head of Research at WorldQuant, which he established in 2007 following 12 years working as a statistical arbitrage portfolio manager at Millennium Management. As CEO, Igor provides vision, leadership and both strategic and tactical guidance to Research, Portfolio Management and other parts of the organization. He is the author of multiple articles and books, including The UnRules. Prior to joining Millennium, Igor was a venture capitalist, scientist at AT&T Bell Laboratories and video game programmer (the latter while still in high school). He holds an MA in Computer Science from the University of Texas, completed in a record nine months, and an MBA in Finance and Entrepreneurship from the Wharton School.
We have an entrepreneurial model that gives people the autonomy to come up with their own ideas.
Geoffrey Lauprete, Vice Chairman and Chief Investment Officer
As Vice Chairman and CIO of WorldQuant, Geoffrey oversees the firm's investment research, investment strategy, risk management and capital allocation, as well as the development and deployment of its back-testing software. Prior to joining WorldQuant in 2007, Geoffrey was a Portfolio Manager at Millennium Management and a Quantitative Analyst at Deutsche Bank. He holds a PhD in Operations Research from MIT and a BS in Physics from Tufts University.
Anyone can influence the direction of WorldQuant and have an impact on the firm.
Richard Hu, Vice Chairman and Co-Head of Research
Richard is Vice Chairman of WorldQuant and serves as co-head of the firm's Research organization alongside CEO Igor Tulchinsky. In addition, he oversees the WorldQuant Leadership Institute. Previously, he spearheaded the global expansion of WorldQuant's research activities as Chief Research Officer. Richard has been working with WorldQuant since January 2007, including stints as General Manager of the firm's China and Taiwan research offices. Before that he was principal of Ivy League Consulting Group and held positions at PowerPlan Corp., TM1 Software and AT&T Bell Labs. He holds an MBA from Columbia Business School and a MSEE and BSEE from the University of Minnesota.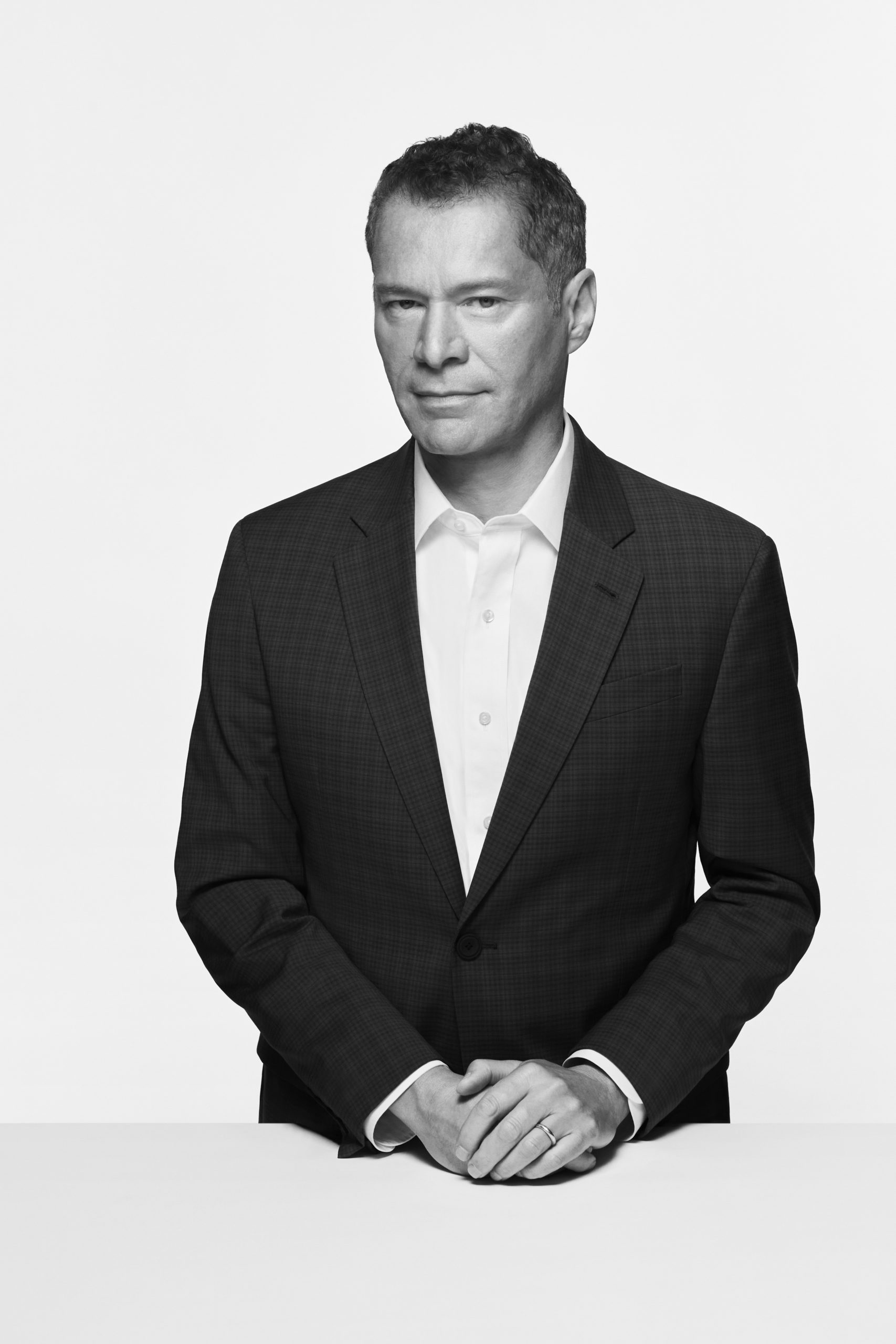 At WorldQuant, you get to
try a lot of different things
and are judged by the output
of your work.
Paul Griffin, Chief Science Officer
As Chief Science Officer, Paul leads WorldQuant's AI (artificial intelligence) initiatives. He is also a Portfolio Manager and guides multiple cross-functional programs involving portfolio management, research and technology. Prior to joining WorldQuant in 2011, Paul was a Vice President at Goldman Sachs in the FICC division and earlier Chief Technology Officer of Identix. He holds a BA from UC Berkeley and a PhD from Stanford University, with both degrees in physics.
Quants today are being challenged not just to adapt,
but to adapt quickly in the face of relentless innovation.
Nitish Maini, Chief Strategy Officer
Nitish is responsible for working with the CEO to help define firm strategy, as well as driving several cross-functional business initiatives, including new avenues for growth and innovation. He brings with him a wealth of experience, gained over diverse roles across WorldQuant, including General Manager of the firm's crowdsourcing initiative, Portfolio Manager, Quantitative Researcher and Member of the Office of the CEO. Nitish worked at McKinsey & Co. before joining WorldQuant in 2012 and holds a Master's in Economics from the Indian Institute of Technology, Kanpur.
What we believe makes us so successful is the diversity of our ideas and the scale at which we have them.
Jeffrey Blomberg, Chief Administrative Officer and General Counsel
Jeff oversees WorldQuant's global Legal and Human Resources functions. Prior to joining WorldQuant in 2014, Jeff was a partner in the law firm of Withers Bergman LLP, where he served as WorldQuant's outside general counsel. Before joining Withers, he was a partner at Pullman & Comley, LLC. Jeff holds a JD from Fordham University School of Law and a BA from Colgate University.
It's an amazing thing to see different people from around
the world and so many cultures represented, and yet still have
a common purpose.
Jonathan Marom, Chief Financial Officer
Jon is responsible for oversight of WorldQuant's financial management processes and facilities functions. Prior to joining WorldQuant in 2014, Jon served as Chief Financial Officer for the Rohatyn Group and Global Product Manager for Plexus Group, a subsidiary of JP Morgan at the time. Before that, he held several positions within JP Morgan, including Manager of Strategic Business Development. Jon holds an MS in Management and Financial Management and a BFA from Carnegie Mellon University.
Talented people can change the world with their understanding of issues and providing solutions.
David Rukshin, Chief Technology Officer
David oversees WorldQuant's technology and operations function. Prior to joining the firm in 2014, he held numerous positions at D. E. Shaw group, including Global Head of IT Infrastructure Engineering and Operations. Before that he worked at Chase Manhattan Bank, supporting Equities, FX and Fixed Income trading desks, and began his career as a systems programmer at AT&T Labs Research. David holds an MS in Technology Management from Columbia University and a BS in Management Science and Information Systems from Rutgers University.
We don't want the fear
of failure to stop us from
trying new things.
Jordana Upton, Global Head of Human Resources
Jordana oversees all areas of WorldQuant's people strategies, including recruiting, talent development, employee education, firm culture, employee relations, and diversity and inclusion. Previously she was the Director of Human Resources at Point72 Asset Management (formerly SAC Capital Advisors). Before Point72, Jordana spent several years working in various HR capacities within the financial services industry, first at Credit Suisse and then at Bear Stearns. She holds a BS in Human Resources Management from Boston College.
Innovation at WorldQuant is driven by the freedom to experiment with many ideas.
Andreas Kreuz, Deputy Chief Investment Officer
Andy is the Deputy Chief Investment Officer at WorldQuant, helping to oversee the firm's portfolio management organization and working on a variety of strategic business initiatives across the firm. His leadership role expanded in 2023 when he was appointed Chief Executive Officer of WorldQuant Millennium Advisors (WMA), responsible for the organization's day-to-day operations while shaping and implementing the strategic direction set by the JV partners, WorldQuant and Millennium. Prior to joining WorldQuant in 2014 as Head of Business Development and Deputy Chief Operating Officer, Andy spent 11 years at Credit Suisse in the Investment Banking and Asset Management divisions. He earned his MBA from the University of St. Gallen (HSG) in Switzerland with concentrations in Finance and Economics.
As researchers, our work is similar to what physicists do — we observe our environment, make hypotheses and then
test them.
István Maricza, Chief Research Talent Officer
István oversees the talent acquisition, development and resource management activities for our research centers. He also serves as the General Manager of our office in Hungary. Before joining WorldQuant in 2015, he worked as a principal in a data science consulting firm, a director of strategy at a Hungarian telecom regulator, a consultant at the Boston Consulting Group and the leading mathematician of an Ericsson-sponsored research lab. István holds an MSc in mathematics from Eötvös Loránd University and an MBA from Corvinus University.
We believe you can get differentiated results if you do
things that are differentiating.
Gerry Beatty, Chief Technical Advisor
Gerry is responsible for helping to drive the firm's technology strategy. Prior to joining WorldQuant in 2021, he spent more than 25 years at Goldman Sachs and was a partner at the firm. He held several leadership positions, including global head of Equities and Prime Services Technology, global head of Investment Research Technology and global co-head of Goldman Sachs Asset Management Technology. He began his career at Kontron Instruments. Gerry holds a BS in Computer Science from the University of Vermont.
WorldQuant's positioning in
the industry — its scale, its
business model, its leadership —
is unique.
Peter Norley, Chief Operating Officer
Peter is responsible for connecting the global operations of WorldQuant to help the firm run smoothly and deliver on its business strategy. Prior to joining in 2022, he was COO of Business Development at Millennium. Previously, Peter was at Credit Suisse for nearly 25 years in various roles, including CEO of Credit Suisse Asset Management Americas and COO for Credit Suisse Holdings USA. He began his career as a Financial Controller at BICC Plc. Peter holds a BSc with Honors in Business Economics and Accounting from Southampton University.
Progress requires many
Technologists, researchers and portfolio managers work in concert with one another
Technologists

Invent, innovate and have an impact

We create new methods and take novel approaches to existing technologies, to advance quantitative research and investment.

Researchers

Discover alphas* with unconventional thinking

We explore the potential of exponentially growing data while partnering with a close-knit team of data scientists, technologists and investment professionals.

* Alphas are mathematical models that seek to predict the future price movements of various financial instruments.

Portfolio Managers

Encourage creativity to seek differentiated returns

We develop unique systematic strategies utilizing statistically based predictive signals to seek to build diversified and robust portfolios.
A constant stream of ideas
A connected, global workforce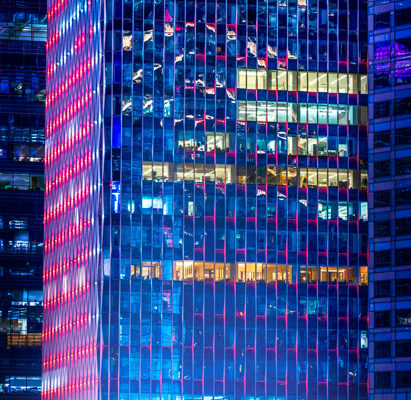 Our researchers are from different majors like math, physics, computer science, electronic engineering and finance.
- Cong Li, General Manager
If you work for WorldQuant, you don't feel like just another cog in the machine. You will see your work making an impact immediately.
- Technologist, UK
There's no micromanagement or politics; we're here to build a cutting-edge quant asset management firm and get things done.
- Portfolio Manager, US